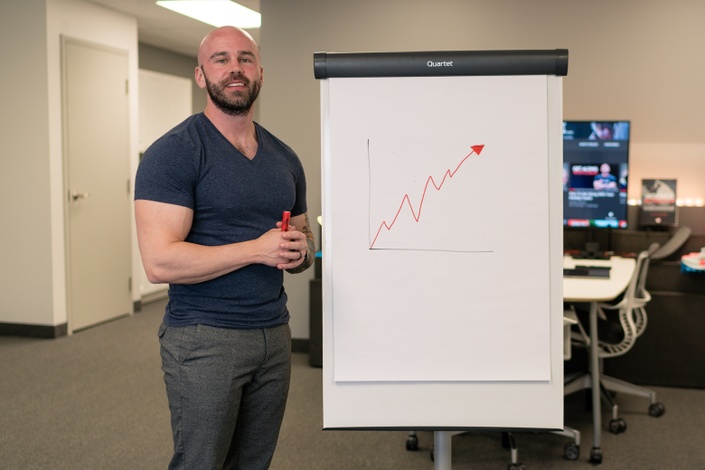 How To Launch A Successful Seminar
Learn Everything You Need To Know About Selling Out Your Seminar, Monetizing Every Angle, and Exact Blueprints On How To Set Up Your Talk!
Are you a fitness professional with plenty of knowledge and proven results, but you find that you're not making as much money as you deserve, and that you're not building the "world class" reputation title that you are working so hard towards?
Don't worry, it's not your fault.
In so many cases it's the environment you are currently in and not anything about what you're currently doing.
Meaning, you have the skills to be a successful coach, but you're still doing what normal coaches do.
Right now, you need to take that leap and jump into your first seminar event because it's the coaches who do the international seminars who are gaining the most respect from their industry colleagues (not to mention these are extremely profitable when you do them correctly).
Don't believe me about the profits?
How much do you get paid to do a 1-on-1 session with a client?
Great, now picture you speaking to 100 clients all at once who are all paying you for your hour at the same time.
You still only spent an hour, but you achieved 100 times the revenue for your investment.
Depending on how many events you decide to run per year, this can easily become a six-figure portion of your business all by itself, I can tell you from experience on that.
I come from a town of only 1,500 people in Lambeth, Ontario, Canada.
But now I sell out seminars all around the world to the point where I could live very comfortably doing speaking events alone and still statistically make a top 5% income worldwide.
Here's the problem though…
It's not enough to just say:
"Hey guys! I'm doing a talk over here, come listen!"
There is a real art to getting butts in seats and getting people to open up their wallet just to hear you speak, and if you miss out on just one piece of the formula your seminar could be a total bust.
Don't be that professional who puts on an event that no one comes to just because you didn't respect the business aspect of putting on an event.
You and I already both know you're more than intelligent enough to discuss the content you want to discuss, but it doesn't mean that you completely understand how to get this thing sell-out results.
Once you achieve that by going through the sales formula, you're basically getting paid to travel the world and only talk about what you're most passionate about.
How cool is that!?
This is completely possible when you build a business around selling seminars!
This course breaks down everything you need to know (without the fluff) about how you can attract people to your seminars and achieve sell-out results that drive massive revenue towards your business.
Here's What You'll Learn…
The six-step formula for blowing up your seminar sales
How to run a highly successful and profitable speaking event
Exactly how you should set up your talk if you're planning on speaking for small sessions or big sessions
How to structure your presentation so you create the biggest impact on your audience
The six different ways you can maximize every last ounce of your time so that you not only profit from ticket sales but also the many hidden profit centers many don't know about in the seminar world
How to make sure your seminar is going to be successful before you show up
Exactly how you should organize your upsell/back end offers without sounding like a slimy salesman
Who This Course Is For…
Fitness professionals who are tired of working 1-on-1 and want to start leveraging their time to make more money
Fitness professionals who already have done a few speaking events but are looking for ways to sharpen up their presentation and sell more seats
Fitness professionals who are tired of posting their "successful event" that just barely broke even in the end
Fitness professional who love the idea of travelling and doing seminars but don't have the crazy ad spend that other companies have to pour into advertisement
If you're ready to become that world-class expert who gets paid to travel the world, I'll see you on the inside.
Your Instructor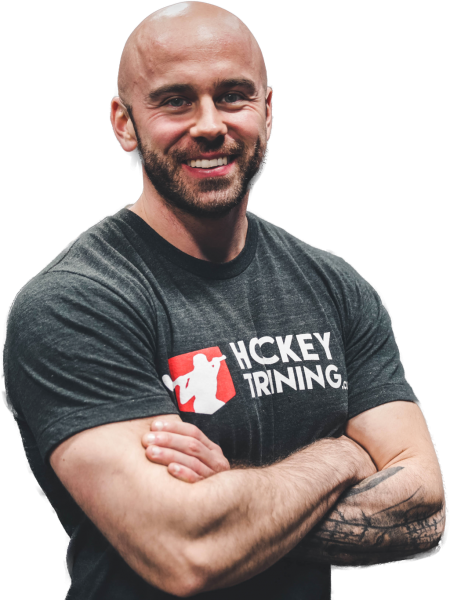 As a young man growing up in high school, I had no idea what I wanted to do with my life. This left me not very passionate at all towards seeking business success, so I took the easy road out and accepted a job at a local machine shop where I was doing one of my school classes at the time.
During this time period, and for many years prior, I had always been fascinated by the science of health and fitness. I was reading nearly every single day for years, which led to me being the "go-to" guy in my machine shop for advice on how to get healthy.
Then – one of the best things in my life happened.
The company I was working at had massive layoffs, and I was one of the 50% of our staff that got let go.
Instead of moping around depressed or finding another "job", I took it as a sign that I had a second chance at life and went back to college.
I graduated, hit the floor as a base-level personal trainer at a Gold's Gym, and the rest is history from there.
Through working in my true passion, I was able to build a world-class reputation for getting results. My expertise allowed me to move from working at a large chain-based facility to being able to work 100% from home within only three years of employment.
Then, within five years of being in the industry – I already had multiple NHL, NFL, MLB, and UFC athletes as clients, alongside several celebrities. On my watch, my clients achieved UFC World Title victories, Superbowl Championships, became NFL Hall of Fame inductees, and even broke all-time world records.
I come from a town of only 2000 people, but have toured the world speaking at major events and have built multiple six-figure businesses online in my 20's while doing exactly what I want to do with my life, no longer bound down by the "job" I had before.
To me, freedom is living a life where you are doing what you are truly passionate about, and you're also doing it on your time and nobody else's.
Kevin has had extreme success in his life that he is consistently modest about, and when we partnered up to create HockeyTraining.com – I knew we were going to be able to create true freedom from it.
Together, our combined skill-set will help you build your own business with extreme clarity so that you too can live your vision of freedom.
Course Curriculum
Introduction
Available in days
days after you enroll
"Done For You" Seminar Blueprints
Available in days
days after you enroll
How To Make The Best Slideshows
Available in days
days after you enroll
This course is closed for enrollment.