Attention: Health and Fitness Professionals— escape the rat race, increase your income, gain more freedom, and work from anywhere in the world…

How An Overworked "Nobody" Personal Trainer Buried In Debt— Became A World Class Online Trainer, Speaker And Six-Figure Business Owner…
Dear reader,
I used to think living the "laptop lifestyle" as a personal trainer was a pipe dream…
But I was dead wrong.
And if I can do it— you can too.
That's not some "rah-rah" mumbo jumbo. I mean…
How does a broke personal trainer swimming in debt… barely scraping by to pay the bills… and with no special tech skills or big social media following…
Suddenly make a damn good living online, ethically and with integrity…
Build a fast-growing brand that gets me sold-out speaking gigs around the world… clients like Ronda Rousey and Michael Bisping… and shoutouts on the Joe Rogan Podcast…
And despite all the fun— still getting my clients awesome results and making a real difference in their lives.
I've been in this coaching game for a long time and I've noticed that there are two types of health professionals out there…
Those who get noticed, and those who don't…
Those who show up to work every day, do all of the right continuing education courses, and get their clients results but still never seem to get the reputation and income they feel they deserve.
The health and fitness industry can be unfair sometimes…
I know firsthand what it's like to have big dreams of becoming a world-class coach but feeling completely lost because I didn't know what steps I should be taking to climb the success ladder.
There is the type of coach who shows up to the gym day-after-day…
Working the typical "split shift" personal trainer schedule where you're at the gym for 16-Hours but only getting paid for 8…
All with the aspirations of hoping they will "get recognized" or reach the "next level" someday.
But all of that hard work never seems to pay off.
They're stuck at the same job, same schedule, and same yearly income they were a year ago…
No big opportunities are coming their way and they have no idea what they're doing wrong.
Then there are those fitness professionals who have found a better way…
Imagine working less hours per week then you are right now but still watching your clients achieve world-class results…
Imagine your social media following blow up from all angles...
Imagine doubling, or even tripling your income in a matter of months...
This is what is possible when you know the formula for creating a successful online fitness business!

I've Seen The Best, And Experienced The Worst…
I know what it's like to be the invisible trainer in the gym...
Being massively in debt...
Spending morning to night on the gym floor...
While getting paid next to nothing.
But, I also know what it's like to completely change my life in ways I never thought possible…
To make a decision to improve and JUST DO IT...
I was always a pretty good coach...
But going through my career I was never considered "the best" coach...
I didn't have the best body...
I didn't have a successful athletic history that I could lean on...
And I definitely didn't have any sales or business skills...
But, I kept pushing through...
Eventually becoming the most popular coach in my gym.
I was full-time, and the local gym attendees seemed to really respect me.
Dream come true for a hungry young coach, right?
I thought so...
Until I realized that being a full-time "popular" coach at my gym wasn't achieving my financial goals...
And it wasn't even close...
I was still massively in debt...
Barely getting by paying my bills...
I was still living from paycheck-to-paycheck...

And not truly achieving all of the dreams I had for myself.
If I stayed, I would have never made it any further.
Once you hit a certain amount of experience in the gym setting, your career ends up spinning its tires in the mud…
You work really hard, but you end up just burning yourself out and ending up right where you started…
I wasn't approaching my career with the same level of attention and accuracy that I was placing in program design…
I thought just being a good coach would get me to my dreams of creating my own schedule and having financial freedom.
Then It Happened...
I had a brutal awakening...
I realized I was making some right moves in the health world...
But...
I was making all of the wrong moves in the business world.
I wasn't being SMART.
Luckily, the business gods sent me a new client that showed up to my office in the gym on a Monday in the fall of 2012…
It was Kevin McClelland...
A lifelong friend of mine who grew up in the same small town as me.
We went to the same school and played on the same hockey teams (well, until we got older and he got a lot better than me that is…)
When he first hired me, he wanted to become a better hockey player…
But as the training sessions went on over the next few weeks, we got talking and catching up quite a bit…
I admittedly never knew how much a marketing beast he was.
Here I was, a nobody personal trainer.
Big fish in a small pond AT BEST...
And here he was, exact same age as me, same opportunities I had in life, but had already built up and sold two different successful online businesses...
He had made more money in his twenties than many people make in their entire lifetime.
So, the coaching relationship slowly developed into a two-way street.
I was designing his training programs and teaching him about nutrition, and he was telling me what I needed to do to become successful online.
Within weeks I started getting more clients, building up my social media following faster, and just overall felt like I had direction in the business world…
Which is something I needed in a bad way.
I had all of the hunger anyone could ever ask for, but that hunger doesn't mean much if you don't put that effort into the correct areas for business development.
It didn't take long for me to transform from an average coach in a small town...
To becoming a world-renowned coach who started working with professional athletes and selling out international speaking events on a regular basis…
Now, I am a coaching force in this industry that no one can deny…
I have never felt more confident about my business and about my coaching practice...
Going from the low of my coaching career (and my bank account!)...
To working from home and absolutely loving what I do for a living…
Now, I feel blessed...
I get to do what I love for a living and make a good living while I'm at it.
But, none of this would have ever been possible if it wasn't for Kevin and his signature online Freedom Formula
This "Freedom Formula" He Taught Me BLEW My Mind...
Right now, I bet you're a hard working coach who loves this industry…
But, you feel you have a lack of confidence in the exact blueprint you need to take in order to achieve your dreams…
That's how I felt until I found this Freedom Formula blueprint...
I want you to imagine being able to work on your business from anywhere you want and knowing exactly what you need to do to move forward in the industry....
Imagine working on your business with confidence, and then "turning heads" online as your following explodes.
Whether you have a professional desktop, a standard laptop, or even just a cellphone…
You CAN improve your business WITHOUT hiring an astronomically expensive business coach who is just going to be more of a cheerleader than anything else...
At this point you're probably wondering...
What type of business systems and business practices are most effective?
How can I get better even though I'm still stuck working long hours at my gym?
Where can I find people who have actually built real businesses online and have "been there and done that" to give me the best advice possible?
Well...
Imagine what it would be like to have two guys with a combined 20 years experience working online give you the exact formula they used to create freedom in their life...
So they can work whenever they want, not have to worry about finances, and ultimately help more people...
Imagine having two coaches who will guide you step-by-step, until you achieve your vision and it becomes a reality.
We are going to help you...
Get The Reputation You Deserve
I always find it amazing how some great coaches just don't get noticed...
I've travelled the world working with athletes and attending different speaking events and I can tell you that many of the best coaches on this planet are people you have never even heard about.
The guys and girls in the trenches getting amazing results for their clients day-in and day-out, but nobody ever hears about them compared to the celebrity coaches we all know good and well…
Why is this?
As I'm sure you can predict by now…
Just because you're a good coach, it doesn't mean you know how to run a good business, and if you don't know how to run a good business you will never get the reputation and recognition you deserve.
But… what if you had the exact techniques you need to know to "get noticed" and have everybody talking about you?
This is business, and there is a strategy to it....
People who wait for "luck" to come their way will never make it…
When you have the right strategy, you don't have to "try" and stand out as a leader online, you just do!
Earn Your Worth
There is something unfortunate that happens when you work in a "Globo Gym"...
The reality is that they won't really help you become a better trainer...
Because then they would have to pay you more...
And they don't want you to leave.
To them, having an over-qualified and under-paid trainer is a win/win…
Not to mention the politics that play a big role in any organization when it comes to who gets a raise, who gets the new position, who gets the best clients, and who gets to work the best schedule…
Even if you're a better coach...
If somebody next to you has a personal relationship with upper management than you end up getting screwed…

But, you CAN prove them wrong.
You CAN "have it all" and achieve truly elite status in this industry on both a coaching and business level…
But, if you want this to happen, you need to make it impossible for them to ignore you.
I was a very young coach when I started achieving high levels of success in this industry…
And it's because I had direction and strategy.
Every move I made was putting me one step further rather than standing still.
Love Your Job
When money is coming in and you don't have to worry about your bills...
It's really easy to love your "job"...
Work only feels like work when you don't love what you're doing...
The Freedom Formula guarantees that you ONLY do what you love.
How Do I Become The Best Coach Possible And Run The Most Efficient, Stress-Free Business?
I think every coach ponders this question at some point in their career.
It can be really hard to improve your both your coaching skills and your business skills at the same time in all areas…
So wouldn't it be a lot easier to follow a PROVEN formula?
After successfully building multiple six-figure businesses online Kevin and I have decided to help coaches like you...
We've joined forces to share the Freedom Formula in our Brand New Course:
How To Become A Successful Online Coach
The all-inclusive business coaching platform for dedicated health and fitness professionals who want to:
Build your reputation by having a truly successful business, and not because you're buying fake followers and fake likes.


Beat the politics of working in an in-gym setting and instead take the direction of your future into your own hands so you can make it all the way to the top and not sacrifice 50% of your paycheck along the way.


Complete confidence in every business move that you make so you can predict your growth rather than hope for it.


Help more people while working less using the power of leverage.


Become the best coach you can be and get recognized for all of your hard work and passion you have put into your craft.



Double or even triple your income in a matter of months.

The ONLY Course You Need To Reach Your Career Potential

When you join the How To Be A Successful Online Coach course, you get INSTANT access to 20 YEARS of successful online business experience.
What You Will Learn:
The Exact Freedom Formula For Success

How To Build a Following Online

How To Grow Your Social Media Accounts

How To Run An Online Business

What To Offer As An Online Coach

How To Set Up Your Pricing

The Art Of Coaching Clients Online

Productivity Tips To Get More Done In Less Time

New Client and Coaching Agreement Form Templates To Use

And More (See Everything Included Below, plus your FREE preview)!
Join The BEST Successful Online Business Coaching Course Specifically For Health Professionals Now!
I'm In! What's The Investment?

Looking at other courses in the industry, you're lucky to get a half-decent one for $5,000… and it's also not even specifically engineered with the health and fitness professional in mind.
The good news?
We wanted to make this affordable for all the coaches out there…
Why?
Because I've been stuck in a place in my career before where my budget for ongoing education was next to nothing… so even if I wanted to spend thousands of dollars on a course, it just wasn't an option for me.
Because I've been there and truly felt that on a visceral level, we are offering a massive discount on this course.
Before we get to the price, consider that hiring a business coach would cost you anywhere from $1000-$10,000/month…
That's right, you could be looking at $10,000 per month if you're looking at getting a business coach, which again, may or may not have any experience specific to the health and fitness world…
Not only with this course will you be getting business lessons from the marketing guru Kevin McClelland himself, but you are also getting access to the Freedom Formula that can end up making you 100x more money than the cost of the investment itself.
Remember, this isn't like some food you buy that once you eat it, it's gone.
These are business lessons you will take with you for the rest of your life that will make the original investment seem so small that it was borderline unfair.

With access to our teaching platform and the dozens of lessons it contains to improve every corner of your business, it should cost a lot more than it does…
But it won't be the $1,000, $5,000, or $10,000 mentioned above…
Nope, it's not even $500…
For a limited time, we are offering full-access to the How To Be A Successful Online Coach course for just $397!**

Yup, Just $397!
We want to help out as many fitness professionals as we can during this unfortunate COVID-19 situation, so for a limited time we're offering a massive price reduction.
No monthly fee, no hidden fees, none of that -- this limited time offer is a fraction of what you'd expect to pay for the true lifetime value of this course.
If you are serious about "blowing up" in the online world, there is no better investment out there…
You are getting instant access to 20 YEARS of proven successful business experience distilled into one simple-to-follow formula…
And listen... that's not all we want to give you.
I want to make this decision a complete no-brainer for you. And that's why when you join the How To Become a Successful Online Coach course, we're going to "give away the farm" on this page only...
7 Fast Action Bonuses When You Join The How To Become A Successful Coach Course TODAY ($1,929 Value) Absolutely FREE!
1) YouTube Creator Masterclass ($347 Value, Yours FREE)
How To Get Started With YouTube So You Can Build Your Business and Generate Revenue Through This Powerful Platform!
2) Growth Driven Business Systems ($197 Value, Yours FREE)

Everything You Need To Run A Stress-Free and Growth-Driven Business
3) Limitless Productivity Course ($297 Value, Yours FREE)
How To Maximize Your Productivity Through Systems and Lifestyle Hacks So You Can Start Making More Money and Creating Freedom!
4) How To Start A Podcast Course ($297 Value, Yours FREE)
How To Start A Podcast From Scratch. The Beginners Guide To Launching A Podcast On Apple Podcasts, Spotify, And More!
5) How To Launch A Successful Seminar Course ($297 Value, Yours FREE)

Learn Everything You Need To Know About Selling Out Your Seminar, Monetizing Every Angle, and Exact Blueprints On How To Set Up Your Talk!
6) Facebook and Instagram Advertising Course ($297 Value, Yours FREE)
How To Use Facebook + Instagram Advertising To Create a Revenue-Generating Machine For Your Business!
7) Financial Freedom Mastery Course ($197 Value, Yours FREE)
The Blueprint To Financial Freedom For Entrepreneurs
**Each of these programs sell for the listed value price, but will be loaded into your member account when you sign up for this How To Become A Successful Online Coach Course today!
So You Have Two Options
You can spend the next 20 years in an "trial and error" fashion hoping things work out…
Or…
You can make the investment into a rock solid blueprint that's going to turn your business dreams into a business
strategy
.
Tap the button below to join the Create Freedom team and get started with our "How To Become A Successful Online Coach" Course!
This course is closed for enrollment.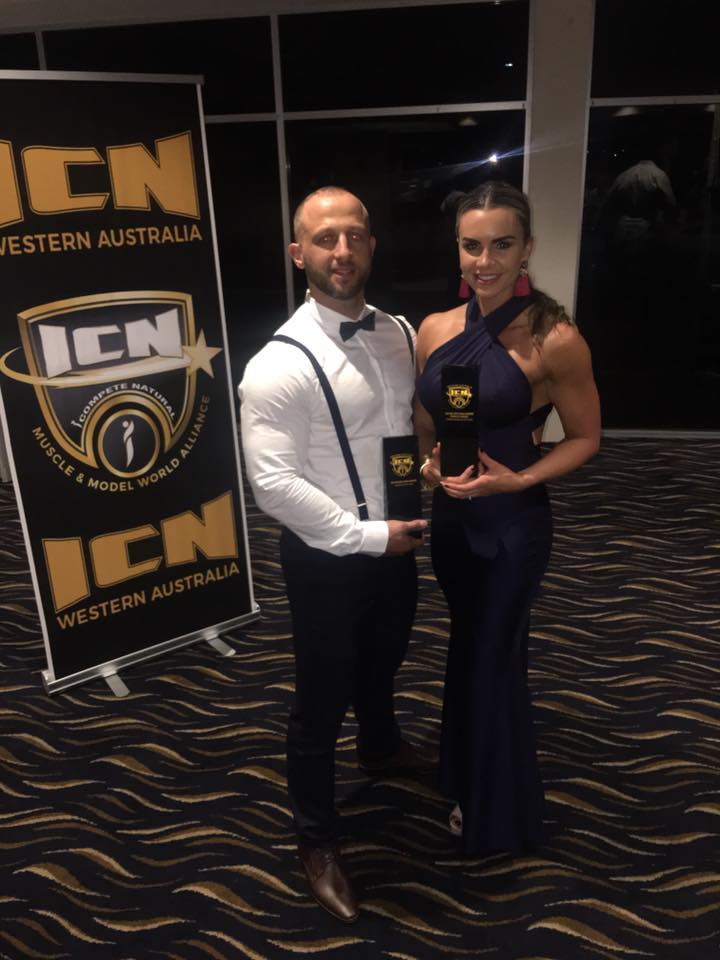 "I became a lot clearer on the direction I needed to head, he created efficiency, improved structure, self-discipline and from making a few little changes to the systems I used he enabled me to offer improved quality of service to my clients. Not bad for a 30-minute consult!"
— Stephen Arnold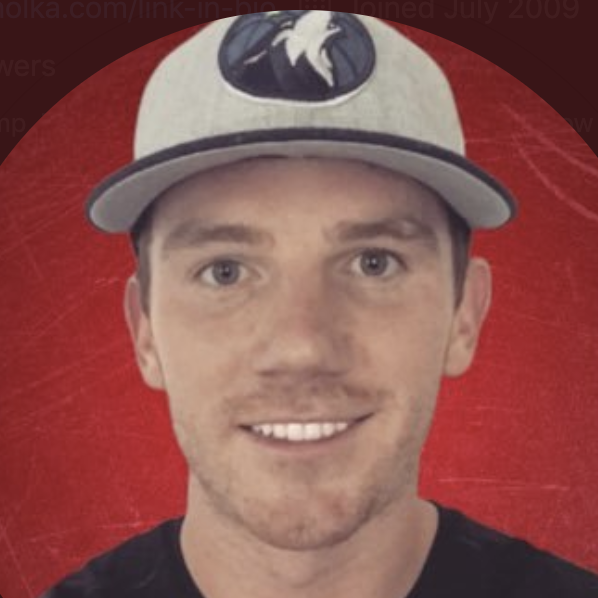 "Kev and Create Freedom played an integral role in the early stages of my YouTube channel. The lessons I learned in both the course and one-on-one consultation were invaluable to me and optimizing my content and SEO. My channel is now in a great spot and has seen steady growth for over a year with no signs of slowing down."

- Joe Holka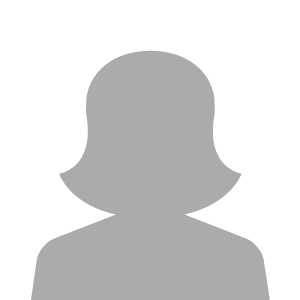 "I really enjoyed the online fitness professional course and felt motivation to start knowing that I was getting world class advice."
- Kirsten L.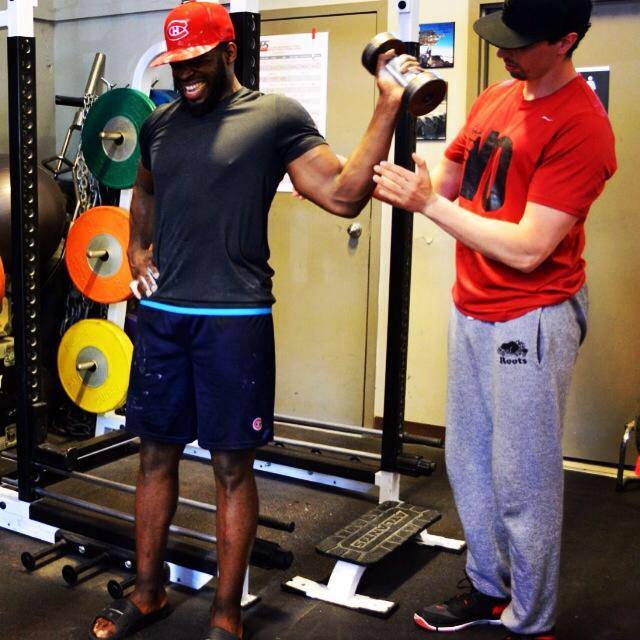 "I look forward to immediately implementing the strategies that Dan has provided me this week, as I know for a fact that it is going to change my life for the better. I cannot recommend his service enough, nor can I thank him enough for the mentorship that he has provided me."
— Vince Lucente
Course Curriculum
How To Build A Successful Online Fitness Business
Available in days
days after you enroll
Freedom Formula
Available in days
days after you enroll
How To Build A Following
Available in days
days after you enroll
This course is closed for enrollment.
Frequently Asked Questions
When Do I Get Access To The Course?
You will get immediate access to the course in our online member's area!
How Long Do I Have Access To The Course?
After enrolling, you have unlimited access to the course for as long as you are a member - across any and all devices you own.
What If I Am Unhappy With The Course?
We are fully confident you will love the How To Become a Successful Online Coach Course and offer a 100% satisfaction guarantee. If you are unsatisfied with your purchase, contact us in the first 30 days and we will give you a full refund.
Do I Need To Be "Techie" To Understand This Course?
Nope. As long as you know how to use your phone you can start your own online fitness business. In fact, Dan is definitely not a "techie" and has built up a massive online business using the steps we break down in the course.
Is This A Monthly Fee?
Nope! Just a one-time payment for lifetime access… it doesn't get much sweeter than that!
I Already Own An Online Fitness Business - How Will This Course Help Me?
The truth is, a lot of coaches have already dabbled into the world of building a following and running an online business. But they don't understand how all the moving pieces connect, nor do they implement them as confidently and systematically as they would like. And you know what? This is fine. This is why we keep progressing every single day. If you are a coach and you visited this page, it's highly likely you're familiar with the growth mindset. That is, keep an open mind and entertain the idea that there is likely some room for you to grow still on the business side of things and that you could benefit from a highly comprehensive course that offers proven systems and formulas for success.
Who Is This Course For?
This course is designed to meet the needs of fitness, strength, and health professionals who are interested in leveraging their expertise online to help more people and drive more revenue to their business. But, you don't have to already own an online business to get started. This course will show the beginners a step-by-step guide to get started and then progressively advance you to running a highly successful, profitable, systemized business. This course can positively impact everyone, and the instruction method ensures that no one gets left behind.
Alright, I'm Ready To Get Started! How Do I Get Signed Up?
Awesome, we are excited to have you apart of the Create Freedom team and see the success you are going to have! All you need to do is click on the blue button below and fill out your details. Once that's complete you will receive instructions on how to get signed up for the member's area. We will see ya on the inside!
This course is closed for enrollment.